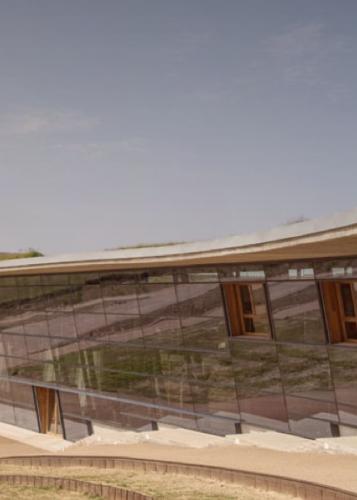 Our winery in La Rioja: one of the most sustainable in Europe
Our wineries in La Rioja and Rueda have been holistically designed down to every last detail, ensuring that they leave the lightest possible footprints on their environments
…Our land defines us
Minimal impact on the landscape and the environment
Nestled in the heart of la Rioja Alta, our winery blends seamlessly into the hillside, preserving the natural beauty of the landscape.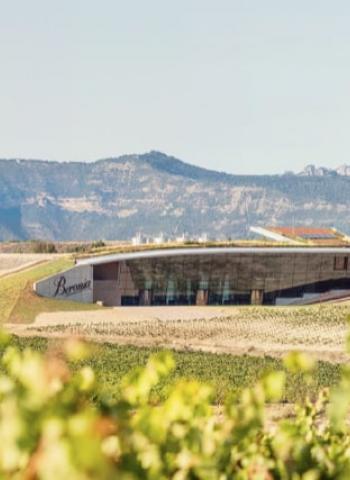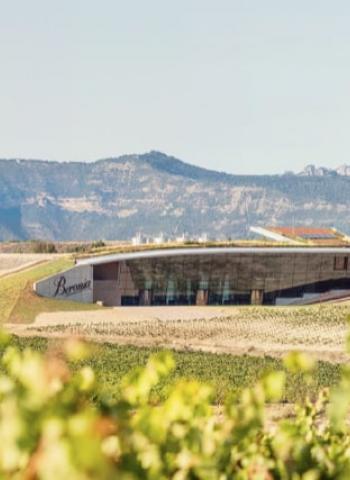 The winery sits beneath a plant-covered roof, partially underground, allowing energy saving through the force of gravity and thermal inertia in the winemaking process.
First winery in Europe to gain LEED
(Leader in Energy Efficiency and Sustainable Design) pre-certification, granted by the US Green Building Council.

WfCP
WfCP (Wineries for Climate Protection) Certifiation fot its use of environmentally friendly techniques throughout the production process.

Design and technology harnessed to produced great wines
With architecture especially designed for the production and ageing of our signature, reserva and gran reserva wines, every aspect of the winery from the machinery and barrels to the gravity fed flow, enables the most gentle handling of the grapes so they can fully express the essence of their origins.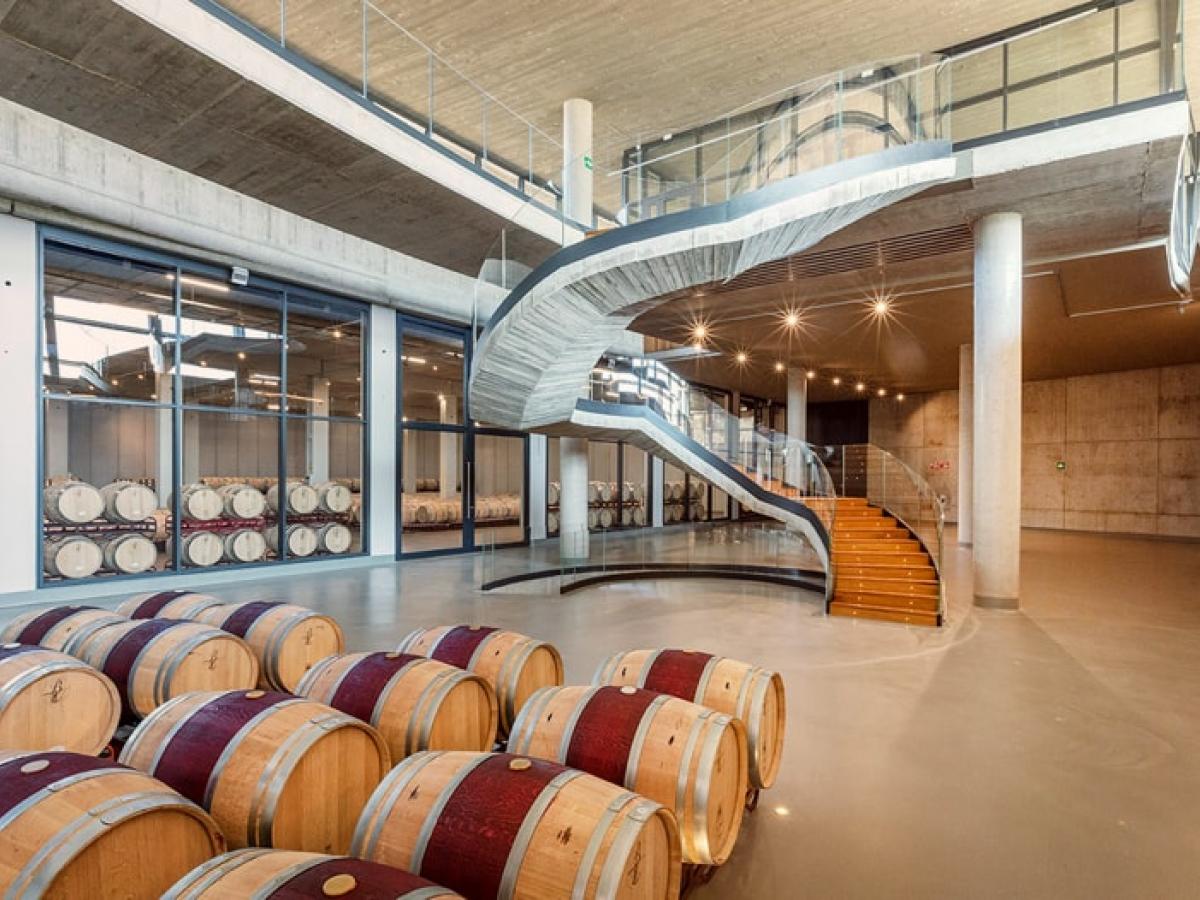 "We felt that it was time to give back to the land something of what it has given us".
Beronia's winemaker
Coming soon: a new concept in wine tourism
We look forward to enjoying a glass with you while drinking in the amazing vineyard views from the new Beronia Wine bar. A unique wine tourism experience - fine wines and food in an authentic 'txoko'.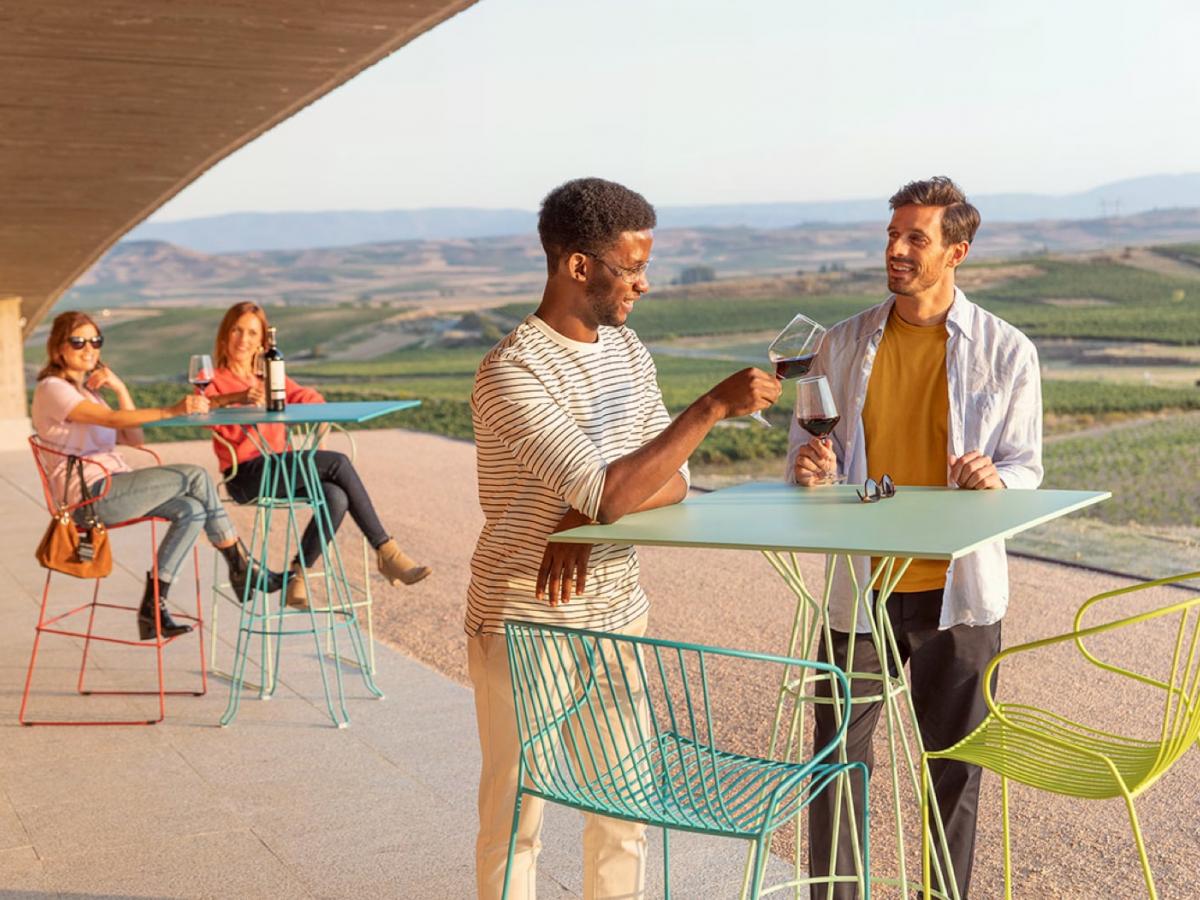 "We worked with the architect right from the start to make sure the winery would embody the ideas regarding sustainability and care for the environment that define Beronia".
Winemaker, Beronia Rueda