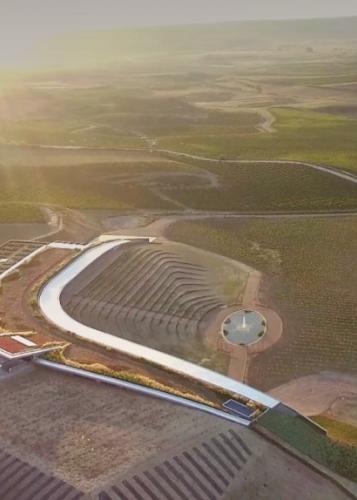 Beronia - best shared with friends
We were founded in 1973 by friends who had a mission to create great wines to complement their culinary creations. Our flagship winery, one of the most sustainable in Europe, is in the La Rioja region of Spain. Our second winery solely dedicated to the production of verdejo is located in Rueda. Over the course of five decades we have become a multi-award winning, pioneering producer, enjoyed globally by lovers of food and wine alike. 
Leaving the lightest possible footprint
Our wineries promote sustainable architecture and agriculture to minimise our environmental impact.
A journey through the elements
We invite you on a journey through the past, to the present and onto the future of Bodegas Beronia. Discover below what makes us who we are today.
Rooted in wine country
The Regions
We are privileged to be part of the iconic winemaking regions, La Rioja and Rueda. Our commitment to shaping their sustainable futures is unwavering, and we strive to find the perfect balance between honouring local winemaking tradition while pioneering advanced, modern techniques to make the very best wine our land can produce.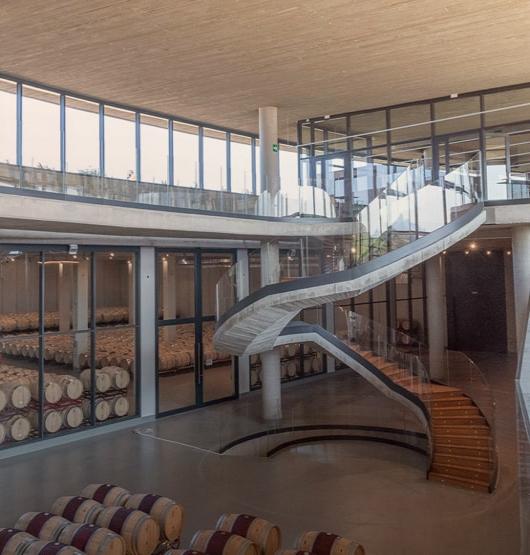 The fruit of a friendship
We blend a classic winemaking approach with a dynamic attitude to cutting-edge techniques. The result? A wine portfolio of the highest quality, quintessentially Rioja and Rueda, with our unique Beronia style.
The Beronia style
From harvest through to bottling, each step we take makes each year's fruit shine in a way that is unique to Beronia.
Discover the ways in which we create our very own Beronia style.
Half a century committed to exceptional wine