Although this last vintage was only the second we have made at our new facility in Rueda, we could not resist introducing a few new features and improvements.
The two we are most proud of are the cement 'tulips' you can see in the image below, and a spacious cool room that enables us to give our musts a 'second life'. We are also pleased to announce that we have carried out an extensive study of the soils in our two plantations in the area.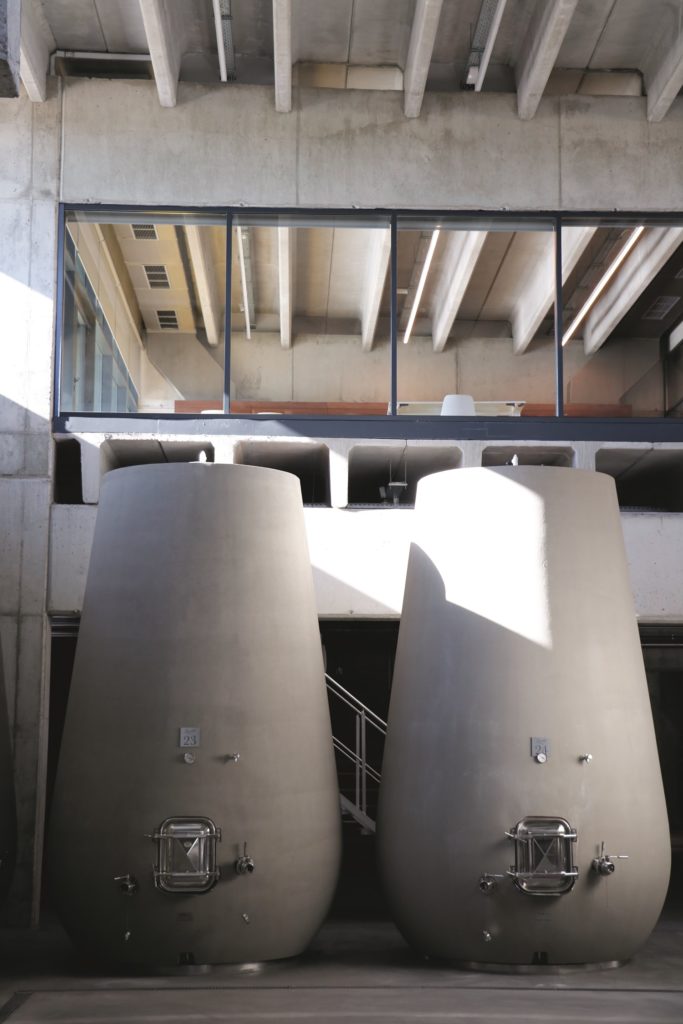 Fresher Verdejos for summer
Cool rooms are becoming increasingly common in Spanish wineries. They are used to space out the harvest (the cold preserves batches of grapes in perfect condition, meaning they do not have to be processed the same day they arrive at the winery, as was the norm until very recently). This preserves their aromas and provides the correct temperature for maceration to take place on the skins should the winemaker feel it necessary. On the other hand, the temperature during fermentation is more easily controlled when the grapes are well chilled to start with.
Our cool room, however, is somewhat different. To begin with, it is considerably larger (capacity to accommodate 100,000 litres, although we started this year with just 25,000) and has been designed to store must, not grapes. As you will know, must is the juice of the grapes with all its natural sugars. Has anybody not drunk grape juice as a child or even as an adult when you fancy a sweet, non-alcoholic drink? Here at Beronia Rueda we store this must with all its properties intact to ferment it the following spring, almost six months after the usual harvest date. What this means is that we will have relatively large batches of Beronia Verdejo full of fruit and freshness to release in the summer, which is, without a doubt, when the highest volumes of white wine are consumed in Spain.
Whilst the technique is fairly novel in our country, Marian Santamaría says that it is very commonly used in the north of Italy in the production of their famous Moscato wines.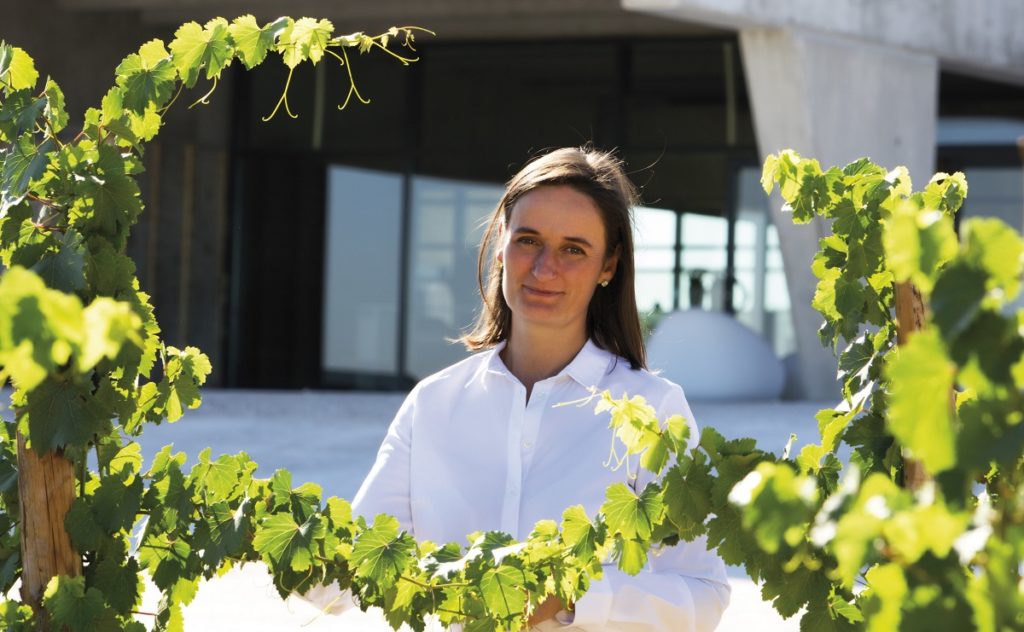 A material that helps produce a more rounded mouthfeel
The new cement tanks we started using for the 2018 vintage are tulip shaped and can hold almost 10,000 litres each. "The aim", Marian says, "is to have verdejos in the winery that have a slightly less technology-led profile".
As well as marking a return to traditional practice – uncoated concrete was traditionally widely used in Spanish wineries – the porous nature of the material means that the wine behaves very differently to when it is stainless steel. The aim, essentially, is to make it easier to work with the lees (the dead yeast produced during fermentation in bottle) to produce more rounded, glyceric wines.
Part of these first trials in concrete will go into the final Beronia Verdejo blend, where it will add that plus factor of intensity and texture. The rest may be used to give greater complexity to a high-end barrel-fermented and barrel-aged whites in the future.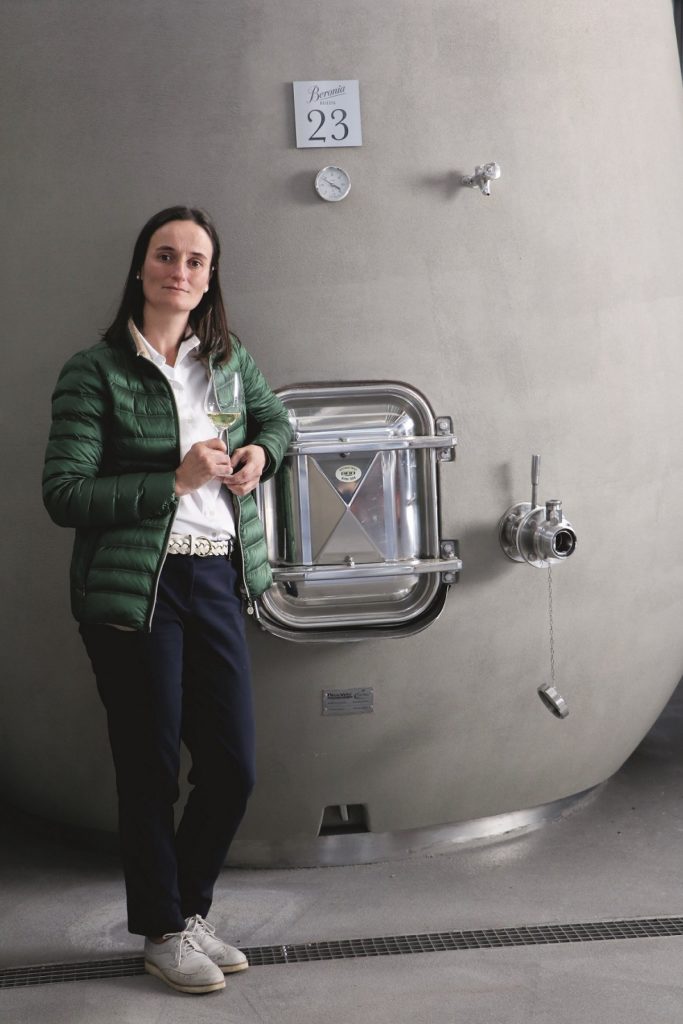 Exploring the soils of Rueda
A third line of work in the winery revolves around learning more about the soils in Beronia's two plantations in the Rueda D.O.: La Perdiz, which surrounds the winery itself, and El Torrejón, which is located about 6 kilometres away going towards Medina del Campo.
"We are talking about quaternary terraces with considerable amounts of loose pebbles on the surface, although there are veins of limestone and clay deep down that help retain the water", Marian Santamaría explains. "These are very special soils that are not talked about very much in the area, but what we very much want to do at Beronia is give the terroir its due credit".
This is why we have asked one of Spain's greatest experts on the subject, Vicente Gómez of the Universidad Politécnica de Madrid, to undertake some in-depth research of both properties with a view to extracting the maximum potential from them in the future. At Beronia we like to tread on solid ground.